The Batman
Lead Vocals, Guitar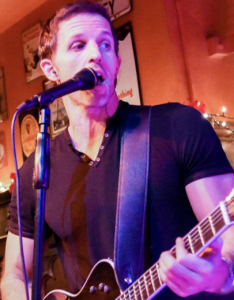 The Batman is originally from Michigan and began playing guitar at Western Michigan University in Kalamazoo as a way to meet chicks. After countless gigs in the Western Michigan area, performing both solo and as a duo under the moniker Bobby Peterson, The Batman moved back to the Detroit area to work in the radio industry for money. He ditched that scene and is now a successful entrepreneur and rock star by night.  Here The Batman is pictured fingering a C# minor.
---
The Engineer
Drums, Vocals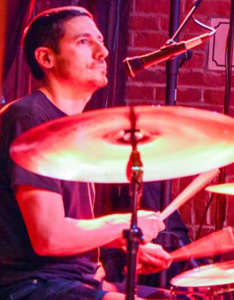 The Engineer was born in the outskirts of Atlanta, Georgia, and stayed in Atlanta until he graduated from Georgia Tech. He's been drumming for over 20 years (even longer, if you include him banging on his high chair) and last served as the drummer for an original acoustic/pop/rock band, Knox Overstreet. Sensing that his skills were needed elsewhere, The Engineer moved to the Detroit area and now works as an engineer (what?!) in the automotive industry when he isn't wowing the audience with his rhythmic prowess in Plan B, or asking The Batman to update this website.
---
The Musician
Lead Guitar, Vocals
The Musician prides himself on mechanics and dynamics, as well as a variety of other "ics". He is also making a strong case for being the first guitarist ever to avoid the longstanding "revolving door" effect plaguing most bands (including Plan B). While he is the only band member in the history of bands to look younger than The Engineer, The Musician will sizzle your steak and rattle your bones with searing leads that will make you want to touch someone and exclaim, "By George, he can really play that guitar!".
---
Pat
Bass, Vocals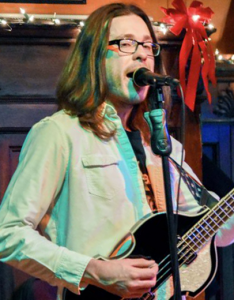 Pat's bio continues to go unsubmitted.